In the beauty industry, the race towards digital transformation is gaining momentum like never before.
Market research reports project that the global beauty tech market might balloon to a staggering $8.93 billion by 2026. And this is a growth of over 102% compared to 2022, when it was $4.41 billion.
This growth is powered by dynamic tech trends, including augmented reality, artificial intelligence, personalized product recommendations, and skincare diagnostics.
You can find a more comprehensive exploration of some of the main beauty tech trends here.
Now, to stay competitive in this rapidly evolving arena, beauty brands must not just stay up to date with these trends but also skillfully integrate them into their business models.
And the first and perhaps most important step in this technological revolution is finding the ideal beauty technology partner.
But how to go about it?
Follow along as we offer some useful advice on finding a beauty technology partner that will help you thrive.
1. Deciphering the language of beauty tech: Quality beauty technology partner
The beauty tech world speaks a language of its own, one that is embedded in the quality of its technology. Beauty brands embarking on a tech partnership should, therefore, look for a partner whose technological proficiency can translate into enhanced customer experiences and improved business performance.
Arbelle, created and powered by Visage Technologies, exemplifies that quality and reliability. At Visage Technologies, we've been the leading provider of face tracking, analysis, and recognition technology since 2002. Our in-house Research and Development Center continuously works on computer vision innovations, building first-class AR and AI technology for more than 300 clients worldwide. And Arbelle, our cutting-edge beauty AR, is one such technology that we're very proud of.
So, with a team of passionate professionals at the helm, our technological solutions stand as testaments to our industry-leading expertise. The commitment to offering superior quality, combined with our capability to cater to a broad spectrum of technological needs, makes us your trusted partner in the beauty tech sphere.
Our ultra-realistic AR makeup try-on is powered by cutting-edge face tracking technology used and loved by 300+ brands worldwide. Here it is in action:
And we can combine and customize all these technologies to give you the perfect, state-of-the-art beauty tech solution.
---
"Among not many solutions offering very precise, yet lightweight face-tracking technology, Visage Technologies' turned out to be the best.

Besides the quality of face-tracking being one of the highest in the industry, Visage Technologies shows its serious commitment to keep improving their core functionalities and even extending them (ex. recent additions of iris tracking, ear tracking etc.).

Furthermore, their dedicated customer care has been another significant factor for us."

— DMR Co., Kazuhiro Mori, Chief IT / Logistics Strategist

---
→ Read the case study to learn more about this specific use case: A virtual fitting room for glasses and headphones
2. Unwavering support: A pillar of strength in your tech journey
In your beauty tech journey, you need a partner that will stand by your side, offering support and guidance at every turn. An ideal tech partner should be able to troubleshoot, provide technical guidance, and facilitate the smooth implementation of their products and services.
And as your committed partner, the Arbelle team provides unparalleled support. Our dedicated team is ready to resolve technical issues, offer advice on maximizing the use of our products, and ensure smooth technological transitions.
With us, you get all the samples, guides, and documentation you need to make the most of our technology in the least time.
Our hands-on support system is a testament to our commitment to facilitating a seamless and rewarding tech integration experience for beauty brands.
---
"As an entrepreneur for the last 25 years, I have worked and developed many systems based on new technologies. I can say that the team behind Visage Technologies has shown an enviable amount of understanding of the needs of entrepreneurs when we face various problems during prototype development, and has made the whole process easier and ultimately successful.

A quality product with dedicated, professional and above all, human approach to clients certainly deserves my sincere recommendation."

— Lunar, Robert Majhen, CEO
---
→ Read the case study to learn more about this specific use case: Trying out a new smile virtually
3. Privacy first: Safeguarding data in the digital beauty space
In the modern digital age, data privacy isn't merely a feature; it's a necessity. Beauty brands are increasingly leveraging advanced technology to collect and analyze customer data, making privacy protection a critical aspect of their digital strategy.
So, your beauty tech partner should not only comply with existing data protection regulations but also take proactive measures to safeguard user data.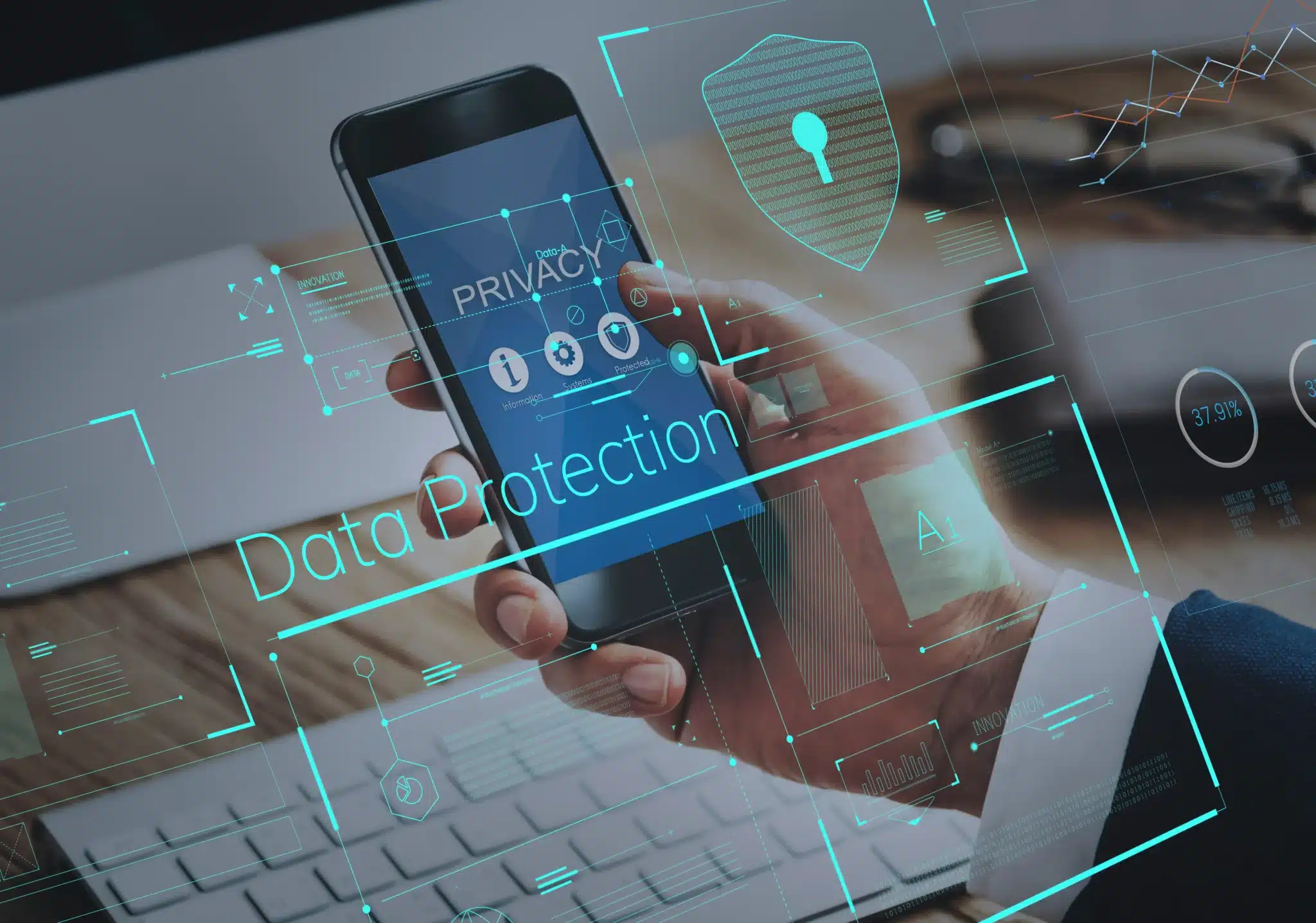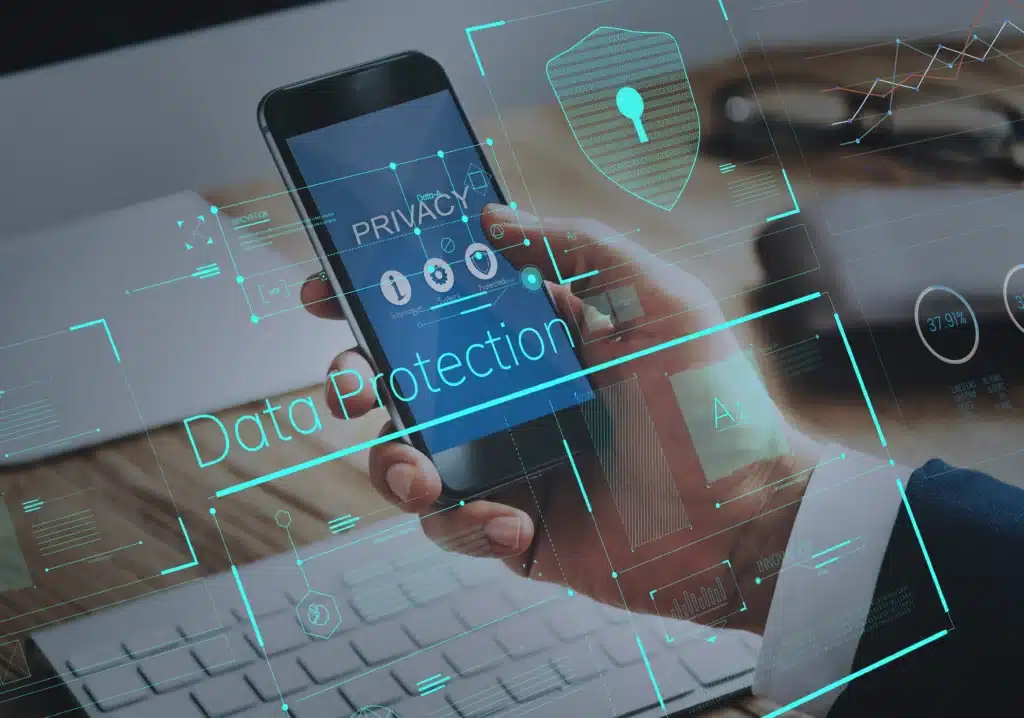 With Arbelle, we're committed to upholding privacy and data protection. As a GDPR-compliant company, we follow the stringent data protection guidelines laid out by the General Data Protection Regulation (GDPR). This compliance ensures that any data collected is done so with explicit user consent and is handled with the highest level of confidentiality and security.
But we don't stop at mere compliance. We actively champion data protection, ensuring it's ingrained in our organizational ethos and everyday operations. Additionally, we believe in maintaining complete transparency with our clients. We provide clear and comprehensive information on how we collect and use data, enabling clients to make informed decisions about their data.
All in all, we ensure your brand's digital journey is not only innovative and successful but also secure and trustworthy.
4. Cultivating a professional relationship: Long-lasting, client-first beauty technology partner
Partnerships, much like beauty, are most rewarding when they're built to last. A reliable beauty technology partner should put your brand's needs at the forefront, fostering a strong, enduring relationship that mirrors your brand's goals.
And Arbelle, powered by Visage Technologies, champions this approach, consistently prioritizing our clients' needs and nurturing long-term relationships. It is this dedication to client-first relationships that has earned us a solid reputation in the beauty tech industry.
---
"We have been working with Visage Technologies across a number of campaigns in order to integrate their fantastic technology with a series of web builds we are currently operating. They have been incredibly helpful, answering any questions we have had throughout the process. Their team of well-informed and polite staff have been a reliable asset to the project throughout both development and launch and I look forward to working with them again in the future."

— Gravity Thinking, Tom Goldthorpe, Creative Producer
---
5. Tailored to your brand: Full customization of solutions
Every beauty brand has a unique identity and requires solutions that reflect this individuality. A proficient tech partner should offer fully customizable solutions that are tailored to meet your brand's specific needs. And we can offer you just that.
With a dedication to delivering bespoke services, we ensure each solution aligns seamlessly with your brand's ethos and objectives. With over two decades of hands-on experience in computer vision and machine learning projects, Visage Technologies brings in-depth knowledge and industry expertise to the table.
Our team of professionals can assist in developing new features, advising your team, or building a custom solution from scratch. All this, in turn, gives you the freedom to create your perfect virtual try-on solution.
Moreover, we offer you the flexibility to develop new functionalities, the option to create your own user interface (UI), or transform your makeup try-on into a sales and marketing hub by connecting it to your CRM system and adding analytics.
In essence, we're here to empower and support your unique vision with cutting-edge beauty tech and a dedicated, experienced team.
6. Market presence and experience: A track record in innovation
A proven history in innovation and technology can provide a competitive edge to your beauty brand. It's important to choose a partner that has consistently embraced cutting-edge technology to deliver forward-thinking solutions.
With a rich history of innovation, Visage Technologies stands out in the beauty tech space. Our pioneering approach to leveraging advanced technology promises to deliver future-ready solutions that'll help you stay ahead of the curve.
Our technology isn't confined to a rigid mold. On the contrary, it thrives on diversity, versatility, and adaptability. We've already successfully empowered a wide array of applications, from virtual try-on solutions for that perfect shade of lipstick to realistic face filters that spark creativity and fun for social media enthusiasts.
We've also propelled the efficiency of face biometrics systems, enhancing security and identification processes, and have given life to social robots, bridging the gap between technology and human interaction.
Yet, these accomplishments merely touch the tip of the iceberg of what our technology can achieve. At Visage Technologies, we believe in pushing boundaries, constantly innovating, and redefining what's possible with beauty tech. We welcome the opportunity to explore new horizons with you and create technology solutions that shape the future of beauty.
Ready to find your trusted beauty technology partner?
Navigating the digital transformation of the beauty industry requires a reliable and proficient beauty tech partner.
With our robust offerings and commitment to quality, support, transparency, and innovation, Arbelle – powered by Visage Technologies – emerges as an ideal partner. Our client-first approach, combined with deep market experience and extensive customization capabilities, makes us a valuable ally in your digital transformation journey.
As you step into the future of beauty, we're here to help you make the most of the evolving beauty tech trends and secure a bright and successful future for your brand.
Key takeaways: A checklist to keep on hand
As you prepare to take the plunge into the digital beauty world, remember the right beauty technology partner can make all the difference.
By keeping these points in mind, you can find the quality partner you need to help you embrace the future of beauty with confidence. And with Arbelle by your side, you can unlock the full potential of beauty tech trends, delivering an enhanced, future-forward experience for your customers.
Below is a helpful and convenient checklist to keep on hand, so make sure to download it and get in touch with us for any further questions.
Reach out to us today
Ready to redefine your brand's beauty journey with cutting-edge technology? Connect with us today, and let's shape the future of beauty, together!